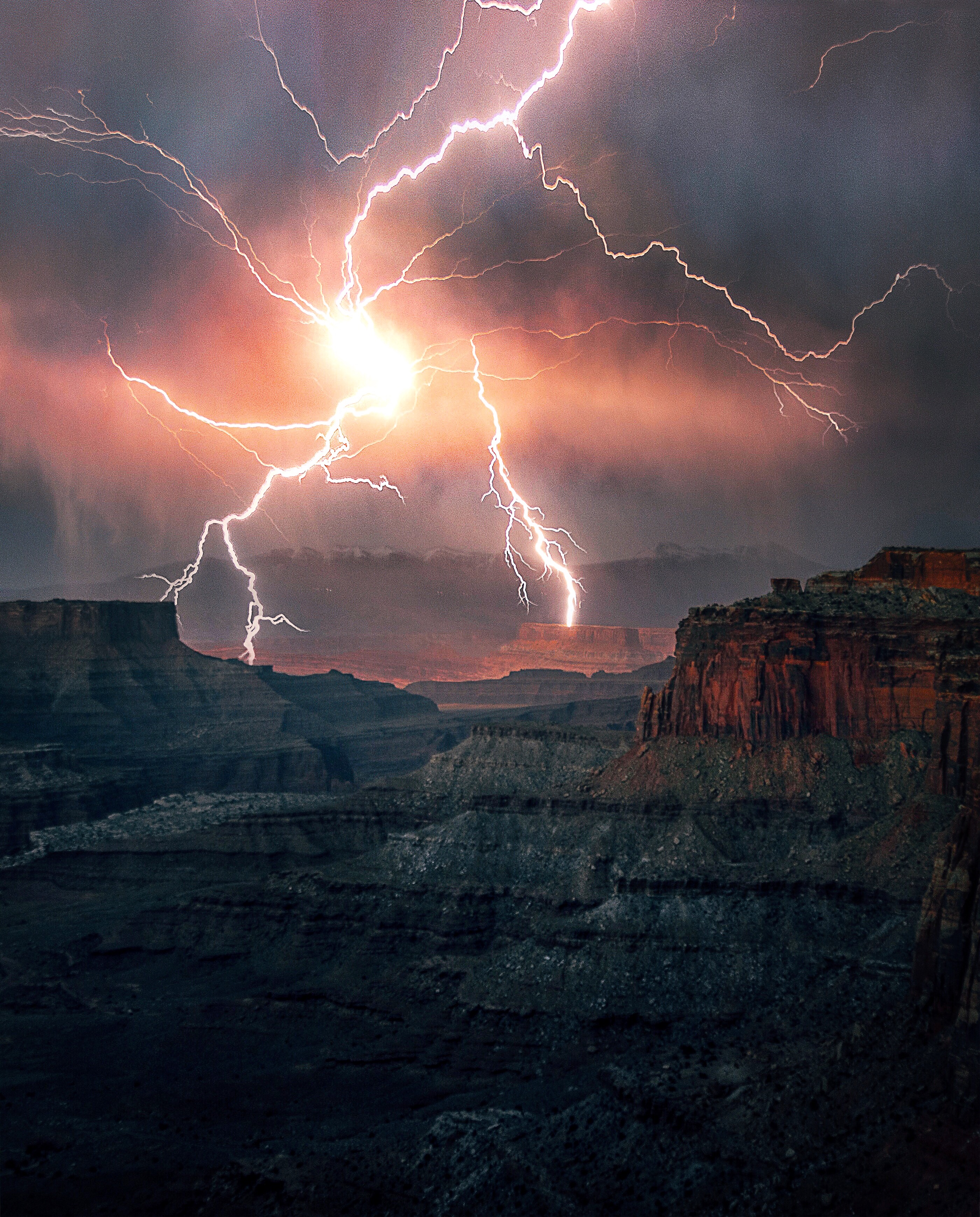 I think I might call this one "The Tale of the Canyonlands Lightning Vortex"
@thee1ginger and I had just packed it up for the day and were headed out, after a wonderful day of exploring Canyonlands National Park.
As we were getting closer to the exit of the park, we noticed a storm in the distance was starting to come together and was starting to look real evil, real fast. As we were mentioning it and pointing it out to each other, a bright flash popped off from the growing storm, and we both let out a simultaneous yell of excitement as we realized that we were both witnessing a lightning storm unfold before our eyes.
I quickly turned the car around and off we went, chasing the storm as it started to pass right over The Shafer Canyon Overlook. We quickly got our cameras back out and put on our headlamps to help guide us through the dark as we hectically searched for a spot to set up and try and capture the power of the storm.
We probably saw about 5 different lightning strikes during the event, and I can assure you, we were not the only ones taking in the view. With each strike of lightning there was a mini celebration going on all around us, consisting of cheers and applause from the darkness.
Just as we were about to call it for the night the last and final strike happened and this is what I caught. To be honest I didn't even really see the actual strike, because it scared me so bad that I closed my eyes. Needless to say I was happy and relieved when I looked back at my camera to see what we had captured.