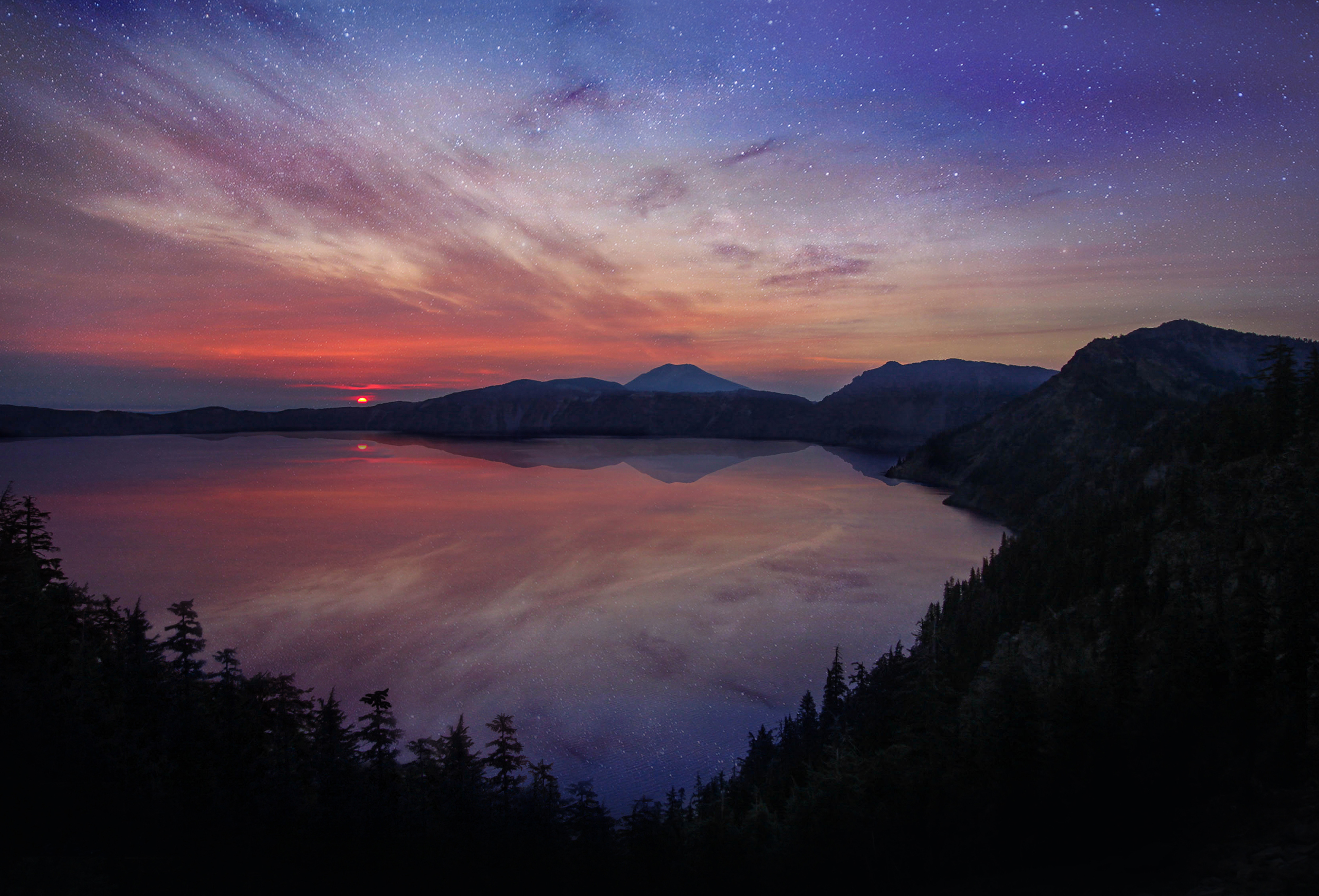 I'll never forget the morning I woke up at 4am to catch the sunrise over Crater Lake.
When my alarm went off, I remember turning it off a number of times and thinking "I really hope this is worth it". I had hiked 37 miles the day before and was still extremely exhausted from the endeavor. On top of that in order to get to the rim of Crater Lake that morning I still had a 4 mile hike ahead of me in order achieve the goal.
Me and two fellow hikers (OG, and Cheeto Jackson) committed to the adventure and off we went into the darkness of a brisk morning at 4:35am. Over the course of the hike the mornings became one of my favorite times of the day and this particular morning may have set that realization in stone as we approached the rim. The sun and the stars where still visible and made for a tremendous scene to feast our eyes on.
The power of the lake is hard to explain, but I felt connected to it somehow. Later in the day as I was sitting near the edge of the lake talking with Cheeto Jackson, my rain jacket ended up rolling into the lake itself. A jacket that I had a lot of attachment to still for all the wrong reasons, gone forever. It was almost as if the lake took it from me in order to finally close out a chapter of my life, to allow the start a new one.#pacificcresttrail #tbt